Lancaster County Wills and Estates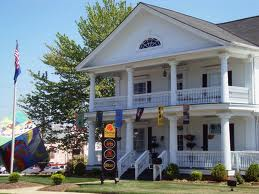 Lancaster County was formed in 1785. It was originally part of the Camden District, and was named after Lancaster County in Pennsylvania. In 1791 part of it was removed to form Kershaw County.
cotch-Irish settlers from Pennsylvania began settling the area during the mid 1700s. It was called the Waxhaw settlement and was the birthplace of President Andrew Jackson (1767-1845). During the Revolutionary War, British Lt. Col. Banastre Tarleton from this neck of the woods earned the nickname of
Bloody
Tarleton when he massacred American troops in this vicinity on the 29th day of May 1780.
Probate Records Available to Members of
South Carolina Pioneers
Indexes to Probate Records
Index to Lancaster Deed Book A (1787 to 1794)
Index to Lancaster Deed Book B (1788 to 1799)
Index to Lancaster Deed Books C and E (1789 to 1834)
Index to Lancaster Deed Book D (1797 to 1799)
Miscellaneous
Draffen, Margaret, LWT
Foster, Henry Estate, 1799
---
---
South Carolina Wills and Estates
---