Dorchester County, South Carolina Genealogy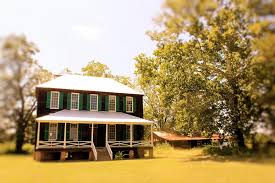 Dorchester County was named for Dorchester, Massachusetts. In 1696 Congregationalists from that town removed south to establish a new settlement which they also called Dorchester. During the settlement of Georgia, when large land grants were being offered as inticements during the 1750's, this congregation removed to an area called Midway, halfway between Savannah and Darien, Georgia. They were led by Rev. Mr. Osgood. By the year 1788, the parish continued to be referred to as St. George Dorchester although the town was virtually abandoned. When the area officially became a county, it was formed from parts of Colleton and Berkeley counties and called Dorchester. The county seat is the town of St. George, which also took its name from the old parish. The town of Summerville was settled in the late eighteenth century as a summer resort for planters who wished to escape the malaria prevalent on their rice plantations; the town later became a winter resort also. Middleton Place Gardens, the remains of an old rice plantation, are the oldest landscaped gardens in the country, having been laid out in 1741. Middleton was a member of the Continental Congress, his son Arthur Middleton (1742-1787), a signer of the Declaration of Independence, and his grandson Henry Middleton (1770-1846), a governor, United States Congressman, and ambassador to Russia.
Earliest settlers: Bacon, Osgood, Quarterman, Maxwell, Lee and others. . . . more . . .
---
---
South Carolina Wills and Estates
---