Spartanburg County Probate Records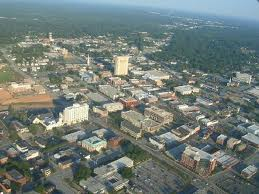 Spartanburg County and the city of Spartanburg were named for the Spartan Regiment, which was a local militia unit which fought in the Revolutionary War. The county itself was formed in 1785 and was part of Ninety Six District. It became part of the Pinckney District from 1791 to 1799. In 1897, part of Spartanburg County went to form Cherokee County. During the late 18th century, an influx of the Scotch-Irish moved into this area from Pennsylvania and Virginia. A famous resident was hymn writer and publisher William Walker (1809-1875) and Army general William C. Westmoreland (1914-2005).
Spartanburg County Records Available to Members of South Carolina Pioneers
Index to Spartanburg County Will Book A (1787-1820)
Index to Spartanburg County Will Book B (1821-1830)
Index to Spartanburg County Will Book C (1830-1835)
Transcripts of Spartanburg County Wills (1787-1816)
Testators:- John Arnold, James Ballenger, Andrew Barry, Robert Benson, Sally Bobo, Benjamin Bonner, George Brewton, David Bruton, William Cooper, Thomas Darby, Jesse Davis, Anthony Foster, Henry Foster, Isham Foster, Moses Foster, William Foster, Peter Frie, Amey Golightly, John Gowen, William Gowen, Edward Hering, John Hewiatt, Benjamin High, Thomas House, Charles James, Christopher Johnson, Margaret Jourdan, Samuel Lancaster, Absalom Lancaster, Zackariah Leatherwood, Joel Lewis, John Lewis, Edward Lipscomb, Samuel Lotts, George McCarter, Charles McClain, Thomas Meadows, William Menders, Michael Miller, Henry O'Neill, Sarah Penny, Thomas . . . more . . .
---
---
South Carolina Wills and Estates
---