1706 Attack of Charleston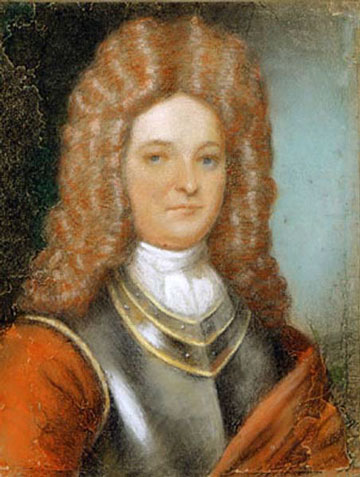 During August of 1706, Charleston was attacked by a French and Spanish squadron. As it turns out, the people had left the city. Yellow fever, with half a dozen deaths daily in a population of 3,000, had frightened many people away. On a broiling Saturday afternoon five columns of smoke floating lazily up over the Island of Sullivan Island announcing that five warships were descried in the offing. They were French privateers with Spanish reinforcements from Cuba and St. Augustine. When the signal was reported to the governor at his country house, the militia were called out and the ships in the harbour were quickly made ready for action. The evening air was vocal with alarm guns. But the enemy approached with such excessive caution that Johnson had ample time for preparation. It was not until Wednesday that the affair matured. Then the French commander sent a flag of truce ashore and demanded, in the name of Louis XIV., the surrender of the town and its inhabitants; the governor, he said, might have an hour to consider his answer. Johnson replied that he did not need a minute, and told the Frenchman to go to the devil. The enemy then landed 150 men on the north shore of the harbour, at Haddrells Beacon, but the militia soon drove them into the water, with the loss of a dozen killed and more than thirty prisoners. Many more were drowned in swimming to their boats. Another detachment on the south shore was similarly discomfited. On Thursday Colonel William Rhett, with six small craft heavily armed and a fire-ship, bore down upon the fleet of the enemy. But instead of waiting to fight, the French commander hastily 294 stood out to sea. This conduct, as well as his whole delay, may be explained by the fact that an important part of his force had not come up. The best of the French ships, carrying beside her marine force some 200 regular infantry, did not arrive until Friday, when, in ignorance of the repulse of her consorts, she entered Sewee Bay and landed her soldiers. It was rushing into the jaws of the lion. The soldiers were promptly attacked and put to flight with the loss of one third of their number, while at the same time Colonel Rhett blockaded the bay and took the French ship with all on board. Thus the ill-concerted attack ended in ignominious defeat, with the loss of the best ship and 300 men out of 800. Source:
Old Virginia and Her Neighbours
, Volume II, By John Fiske
. . . more . . .
---
---
Index to Georgia Wills-See Names of your Ancestors
---
---
South Carolina Wills and Estates
---